Account Information and Pricing
All prices are per month, unless otherwise specified.
$10 - DHP Shell Account - UNAVAILABLE
Shell Account with full access, including Usenet news, email (direct and pop), irc, ftp, and personal web page available via "www.dhp.com/~user". All access is done via "telnet" or other network protocols only. (Special offer of $50/6 months also available).
$30 - DHP MU* Server Account - UNAVAILABLE
DHP Shell Account with access to our MU* Server so you can run your own MU*. Includes 30Mb quota on the server machine. All access is done via "telnet" or other network protocols only. (Special offer of $150/6 months also available)
$45 - DHP Basic Web Server Account
DHP Shell Account, plus a custom domain name for yourself. All mail to your custom domain is accessible via the DHP Shell Account. This allows you to have "anyone@company.com" email go to "you@dhp.com". Also includes "www.company.com/company" web page. No custom CGIs.
$70 - DHP Extra Web Server Account
DHP Custom Domain Account, plus a web server for "www.company.com". Full control over a web server. We will preinstall a web server for you and allow you to make any changes you want. Full control over CGI bin and other tools.
All accounts involving custom domain names INCLUDE primary and secondary DNS. They do not include registration fees for new domains. (However, we will gladly do the paperwork to register your domain for you.)
Accounts have a 10 meg disk quota. Extra storage is available at $1/meg/month.
---
DHP Gear
We are currently in the proccess of printing up new shirts, zippos, static stickers, and other items. Please check back shortly for all new designs.
SOLDOUT - Zippo Lighters
$25 - Matte Blacke Wide Zippo lighter
DHP Zippos. Matte Blacke with the logo, image 2, on them. What more can be said?
Tshirts
All tshirts are highest quality 100% cotton "fruit of the loom" tshirts.

SOLDOUT - $20 - Short Sleeve Tshirt
Image 1, text, is over the left breast. Image 2, logo, covers the back. Available in Black only, XL or XXL sizes. Optional pocket available.

SOLDOUT - $25 - Long Sleeve Tshirt
Image 1, text, is over the left breast. Image 2, logo, covers the back. Image 3, katakana, reads down the left arm. Available in Black only, XL, or XXL sizes. No pocket.

Image 1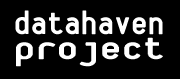 Image 2

Image 3

Plans for Baseball hats, vinyl stickers, and other physical propaganda on the way. If you have any ideas, feel free to email them to Admin@dhp.com